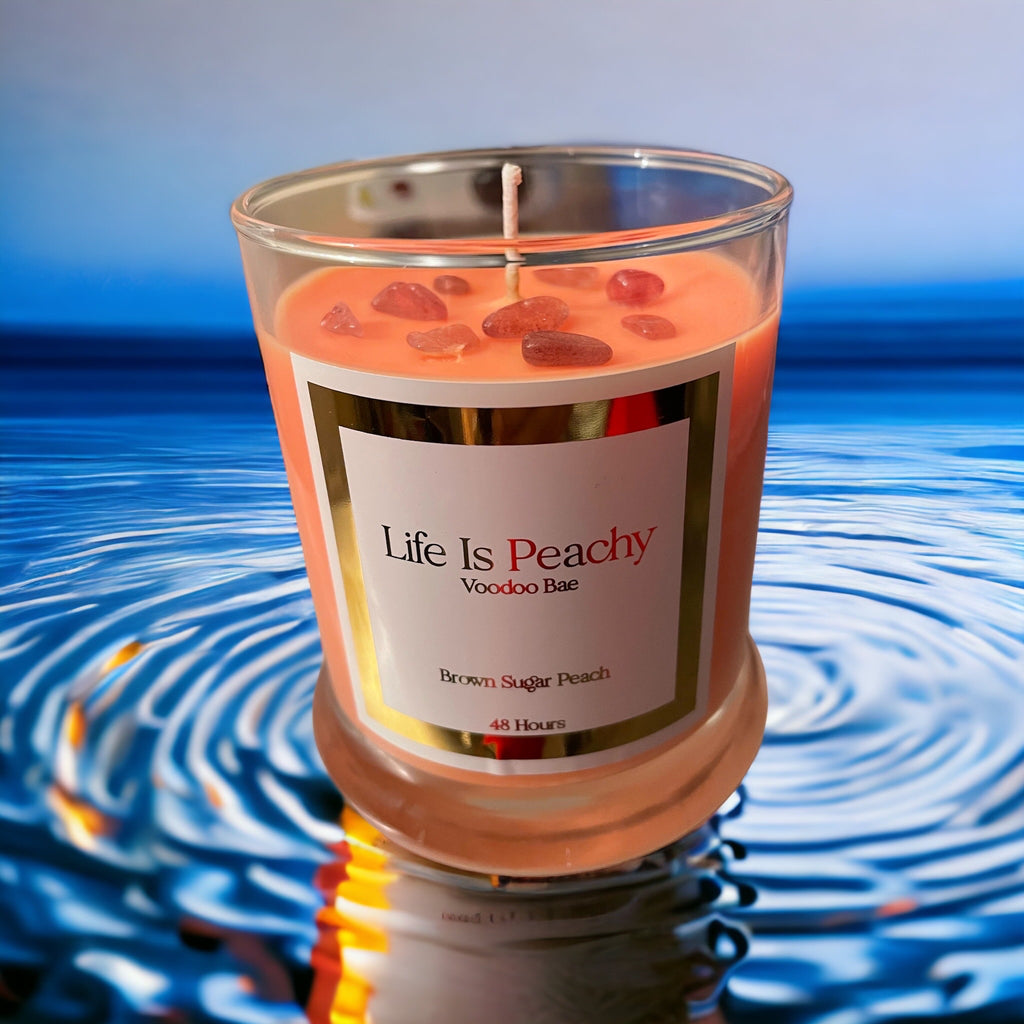 Introducing the "Voodoo Bae" Luxury Spiritual Candle Collection: Where Luxury Meets Magic
Step into the world of enchantment and elegance with our "Voodoo Bae" Luxury Glamour Collection, where opulence seamlessly intertwines with the mystical. This extraordinary collection of artisanal candles is designed to transport you into a realm of spiritual awakening, opulence, and pure magic.
Indulge in the exquisite "Life is Peachy" luxury candle, a radiant addition to the Glamor Collection by Voodoo Bae. Immerse yourself in the warm embrace of peach and brown sugar, a harmonious fusion that transcends the senses. This candle is designed to enhance your well-being and uplift your spirits. Its spiritual properties are focused on infusing your life with positivity, inviting joy and happiness to manifest in abundance.