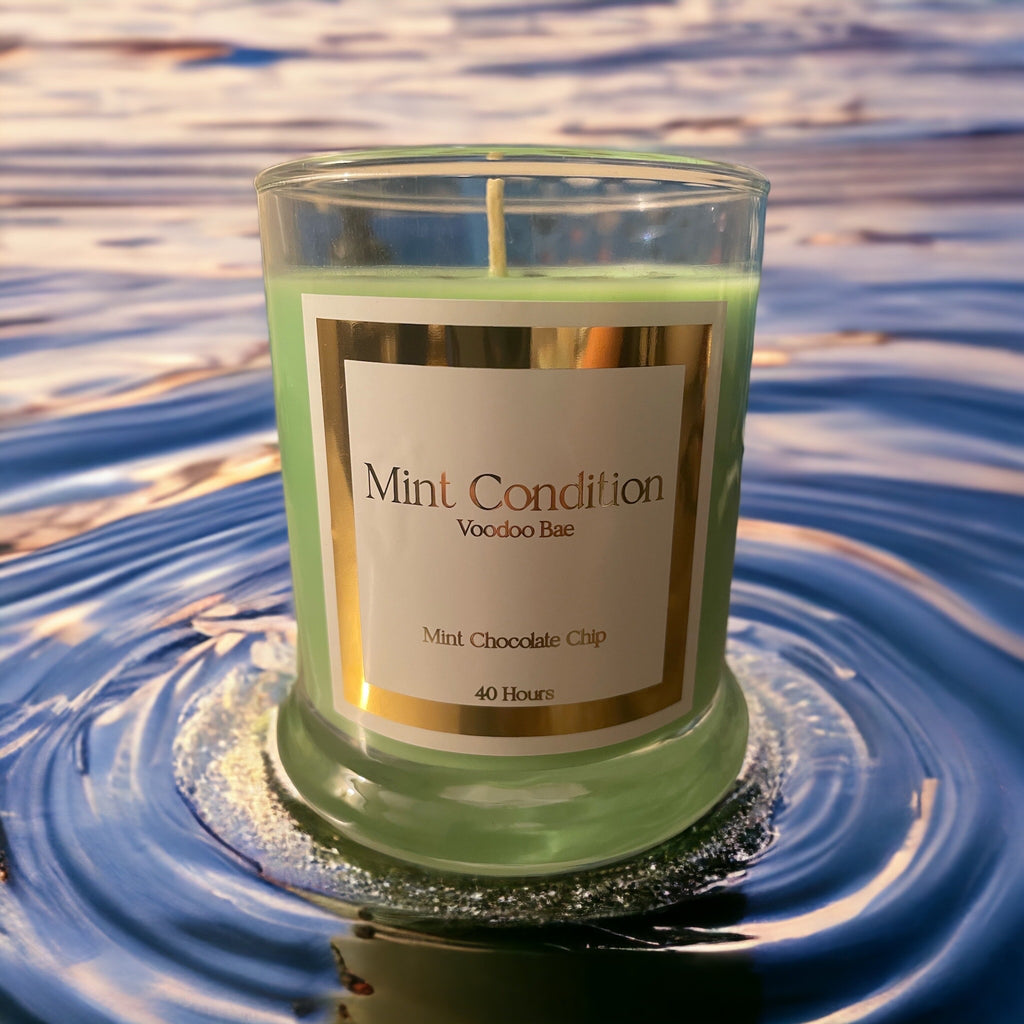 Introducing the "Voodoo Bae" Luxury Spiritual Candle Collection: Where Luxury Meets Magic
Step into the world of enchantment and elegance with our "Voodoo Bae" Luxury Spiritual Candle Collection, where opulence seamlessly intertwines with the mystical. This extraordinary collection of artisanal candles is designed to transport you into a realm of spiritual awakening, indulgence, and pure magic.
Experience the exquisite "Mint Condition" luxury candle, a cherished addition to the Glamor Collection by Voodoo Bae. Infused with the soothing scent of warm chocolate mint, this candle transcends the ordinary, creating an atmosphere of peace and well-being for both you and your home. Crafted with precision and spiritually infused, "Mint Condition" is an invitation to embrace tranquility.
"Mint Condition" is a visual masterpiece, adding a touch of elegance to your living space. Its gentle mint hues and refined design make it a captivating element in any decor, resonating with a sense of calm and sophistication.

Note: It is important to practice candle safety while using any candle, including the "Mint Condition" spiritual candle. Always burn candles in a safe and supervised manner, keeping them away from flammable objects and out of the reach of children or pets.